Recent research carried out by Post Office Money has found that it is taking an average of 3.6 years to save for a deposit to purchase a property.  On average this means that they would have to save around £834.00 per month.  This is less than last year when the average time to save a deposit was 3.8 years.
The research shows that the decease is down to First Time Buyers receiving assistance from family members who are providing contributions towards the deposit required.  Around 29% received no additional financial support with the rest receiving some kind of help from a loved one.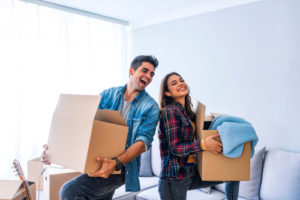 Around 15% obtain a loan from the "Bank of Mum and Dad" while many worked extra hours or second jobs to bring in the extra income needed.
Here at Lets Move Conveyancing in Leeds, our team are experts in dealing with transactions where you are receiving a gift to assist with the purchase of your property.  You need to make sure you provide all the information to your mortgage lender or mortgage broker as they will need to provide their consent to the gift you are receiving.
If you are looking to purchase a property then please contact one of our team who will be happy to provide you with any additional information you require.