Research carried out in a YouGov survey shows that 6 out of 10 people are not checking the flood risks of their homes.
With increased flooding across the country, it is vital that as a buyer of a property that you are aware of the potential flood risk to the property you are buying.
We have seen in November 2019 over 100 flood alerts issued in Yorkshire and Humber with a months' worth of rain falling in a few hours across the country.
The survey also found that people would not have a plan or know how to deal with a flood alert if it affected their property. Most people believe that their property is not located in an area that is considered "at-risk" of flooding. The Environment Agency suggests over 5 million properties are at risk of flooding with 2.4 million properties at risk from seas or rivers and 2.8 million properties are at risk from surface water flooding.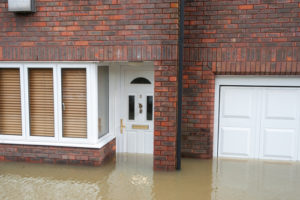 Lets Move Conveyancing in Leeds are specialist residential property lawyers and offer a full search package which provides details on the risk of flooding of the property you are buying. Our search package provides information on the risk of river, coastal, surface water and groundwater flooding together with historic flood events. The results of the search will give detailed information which will assist with your decision to purchase the property and to ensure you can obtain buildings insurance on normal terms before you proceed.
If you are buying a property a member of our specialist team would be happy to discuss the search options available to you.